Washing instructions: How to clean your Sandals with Laces

The laces can go in washing machine at low temperature. Before washing take off beats, and other accessories.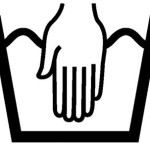 To keep the soles clean use a damp cloth & wipe clean with a light cleaning spray. If they do get wet the foam sole soaks up the wetness but they dry quickly.