SunSmiles® sandals is an exciting, creative, and timeless brand. Founded in Cancun Mexico, we are the only company that is producing these original high-quality custom sandals since 2005. That's almost 15 years of experience in sandal creation and development, which we are very proud of.
SunSmiles offers a range of sandals for a modern woman who is creative, have a busy lifestyle and never wants to be out of fashion.
Our handmade laces and accessories make it easy and fun to create your own custom sandals. The best part is that by changing the lace or just the accessory you can create a whole different model and style to match your every mood. The other advantage is that you can pack very light on your next trip. With a couple of laces and a base, you can have a different pair of shoes almost instantly and every day. 
SunSmiles  Sandals are not only stylish, but they are also very comfortable sandals. Our memory foam sandals have bases made from high-quality EVA-foam that gently shapes itself to your foot providing extra protection and essential comfort. Who said you have to sacrifice comfort for style, never tried to do a city trip on SunSmiles ;)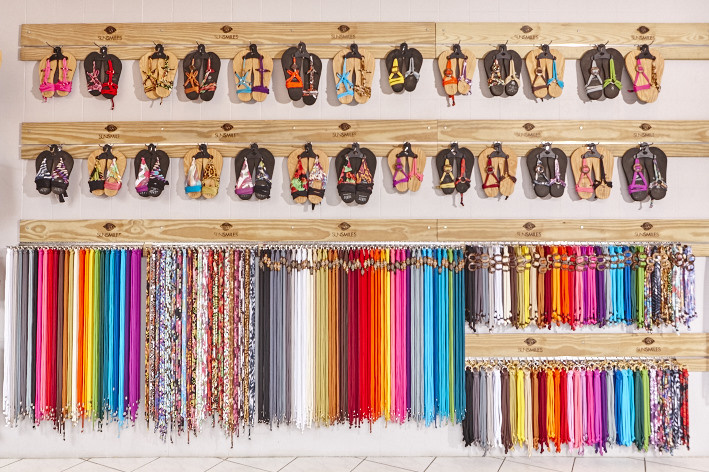 Like Marilyn Monroe said, "Give a girl the right shoes and she can conquer the world."
Of course, also the sustainability of our products is very important to us. SunSmiles ecological footprint is limited to a minimum. When you grow out of your sandal bases or it is worn out after intensive use, you only have to replace the base and you can use the high-quality lycra uppers over and over again. You can even share the laces and socks with your loved ones. Be stylish together, ultimate fashion fun!